Sunday Pages: Happy Mother's Day
Traditional folk song edition.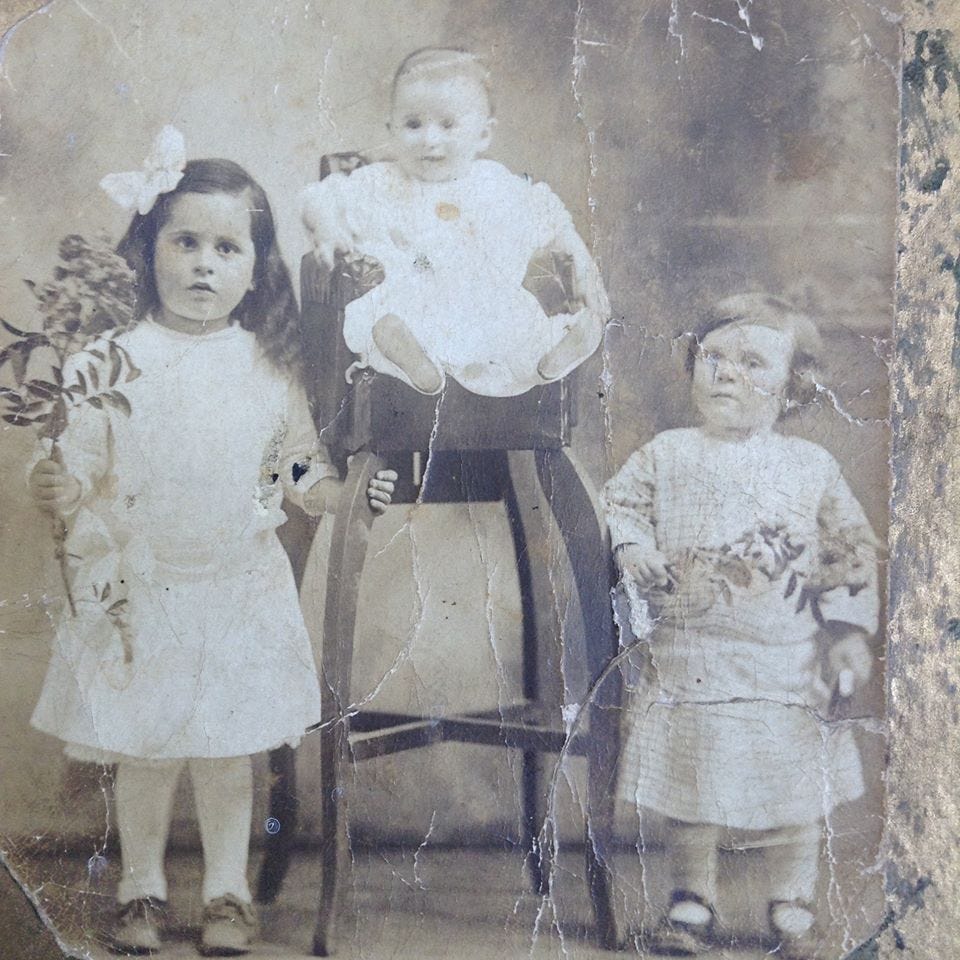 Dear Reader,
Today is Mother's Day—sure to be the strangest Mother's Day in recent memory. This year, the position of the apostrophe in "Mother's Day" will take on special significance, and not just for historical reasons. This year, it will be the singular, not the plural.
Mothers whose children still live at home are free to—and, indeed, must—spend the day in the company of their kids. Mothers of an older generation, however, like my own mom (pictured above, with Yours Truly), will have to make due with Zoom or FaceTime. How can we call on our mothers, bring them flowers, take them to brunch, without putting their very lives in jeopardy?
I expect that the highway traffic will pick up today. I anticipate plenty of dutiful sons and daughters will make the trek to their hometowns, to spend the day in the company of their mothers. The peer pressure to maintain social distance will come in direct conflict with guilt—two powerful forces indeed. It is my wish that we adult children show our love for our mothers by steering clear of them, and that our mothers know that maintaining physical distance is an expression of love—the purest way it can be expressed, in the annus horribilis of 2020.
Today's "Sunday Pages" is the closing lyric of a traditional folk song called "Texas Rangers," arranged so beautifully by Richard Shindell on his album South of Delia (which also includes a cover of "Born in the USA" that just breaks your heart).
In the song, a 16-year-old recruit of the Rangers—a militia group formed in the 1830s to protect Texas from raids by the Comanche, Tonkawa, and Karankawa Indians—reflects on a terrible battle that scars him forever. "Texas Rangers" is an anti-war song, but the closing lyrics are quite applicable to the Age of Quarantine:
Perhaps you have a mother, likewise a sister too.
Perhaps you have a sweetheart, to weep and mourn for you.
If this be your position, although you'd like to roam,
I'll tell you from experience, you'd better stay at home.
Happy Mother's Day!
Above: Me and my mom. Top of page: my grandmother (right) with her brother and sister, circa 1913.